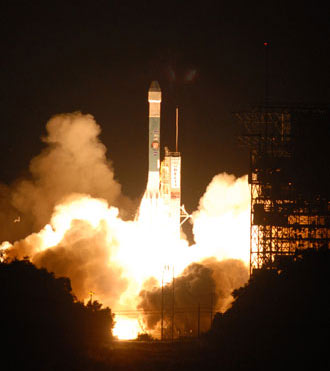 The Phoenix mission launched this weekend, and is now zooming towards Mars. It's headed for Mars' northern polar region, to dig into the soil and water ice. It's a big, heavy lander, not a light, air-bag cushioned rover.

It contains duplicate experiments from the crashed Mars Polar Lander and the canceled Mars Surveyor 2001 Lander -- thus the resurrected mission name.






In other space news, don't miss the Perseid meteor shower! It should peak the night of Sunday, Aug. 12, which is a new moon, and thus extra dark! But because the Perseid debris cloud is quite large, any night around the 12 should work -- just get out there after midnight and look up!